Search for Our Next Executive Director
As our current Executive Director, Steve Pike, prepares to retire after five amazing years with Father's House, we begin a new search for his successor.  We would love to speak with you if you have a passion for working with orphaned and abandoned children and the families that care for them; if you enjoy working with like-minded people and enjoy traveling; if you love God and seek to minister in a part time capacity.  Please click on the link below to open the official posting for this position.  You are welcome to send your resume to our office administrator:  info@caird.ca
Christmas 2019 Newsletter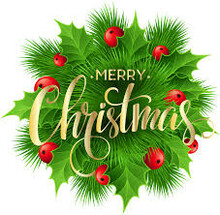 Click here for the Christmas E-Newsletter.
Fall 2019 Banquets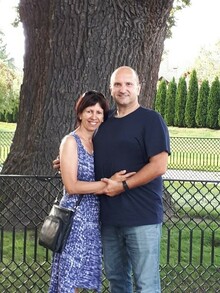 We invite you to a delicious Romanian meal, to be challenged & inspired in your prayer life, as our National Directors share the stories of the precious children you support—You are a vital part of this ministry!
Alinda and Chris Rusu, Romanian/Canadians in love with the Lord and with the Romanian people, will be sharing the stories of some of our children/teens: How they came to be in Father'sHouse, the redemption of Christ in their lives, and prospects for their future.
EDMONTON AREA: Saturday. September 28th at Zion Baptist Community Church,9802 76 Ave NW, Edmonton
SOUTHERN ALBERTA: Saturday, October 5 at High River Baptist Church
RSVP: info@caird.ca or call 780.439.5510
June 8 - Cycle the Foothills for Father's House
Upcoming Event - June 8, 2019. This event is fast approaching! Go to https://cfh2.com for more details.
Father's House South Africa Christmas Party 2018
Merry Christmas and Happy New Year from our Father's House South Africa families! Video taken at the annual FH SA Christmas Partywith gifts contributed by a local South African church. Look at those happy faces!!!
Christmas 2018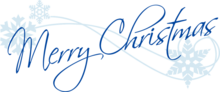 Click here for our Christmas 2018 e-newsletter. 
ROMANIA 2018 VIDEO UPDATE!
Three families share their stories of pain, love and redemption...
New Director Starting August 1 in Romania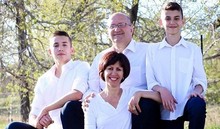 A Romanian couple, Chris and Alinda Rusu came to Canada 20 years ago to make a life for their family.  Both husband and wife were university educated and held high level positions, earning a good living.  But Christ saved them and changed their whole direction in life. No longer are they chasing the dollar.  Now they are following God's leading to go back to Romania and serve Him through Father's House International. 
They come with a wealth of experience in marriage counseling, prayer and healing. Their ministry is vital for children who have been neglected and abandoned before coming to our Father's Houses.  Alinda will be able to share and care for our moms who raise these children and teens day in and day out.  She is mother to two grown children (and grandchildren!), and two teen boys.
We are excited about the solid, spiritual and emotional support this couple can provide for our Father's House parents. We invite you to participate in their life and service by contributing monthly toward their support.  Please use the Donate  button to choose your preferred method of charitable giving, and apply your gift(s) to: Romanian National Director
We do appreciate your support in order to help the Rusu family follow God's leading in their lives! God bless you with the unlimited riches of Christ. 
20 Years of Father's House International (CAIRD) Making a Lasting Difference in Children's Lives!
To help us in our vison of "Orphans no More" you can start your $45 monthly sponsorship of a Father's House child by clicking here and write "Child Sponsorship" in the message box. Any amount helps. Thank you!