Fall 2020 Banquets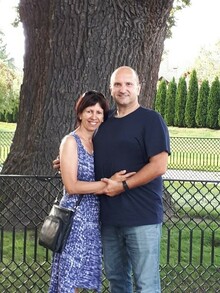 We cannot do what we do without the generous support and prayers of people like you! We want to say a huge thank you and invite you to join us at one of our fall banquets. Alinda and Chris Rusu, Romanian/Canadians in love with the Lord and with the Romanian people, will be sharing the stories of some of our children and teens, how they came to be in Father's House, the redemption of Christ in their lives, and prospects for their future.
Although the banquet might look a little different this year, as we follow the guidelines set out for indoor gatherings, it will still be a meaningful and wonderful time of being together and celebrating all that the Lord is doing. Please save the date and plan to come! Invite a few others who might be interested in hearing more about Father's House and what we are doing to reach out to orphaned and abandoned children.
Southern Alberta: Saturday, Sept. 26th, at High River Baptist Church @ 3pm and 6pm.
Edmonton Area Dessert Night: Saturday, Oct. 3rd, at Northgate Baptist Church (13208 - 95 St.) @ 6:30pm.
RSVP: info@caird.ca or call 780.439.5510
"Pure and genuine religion in the sight of God the Father means caring for orphans and widows in their distress and refusing to let the world corrupt you." - James 1:27, NLT
An Update from Father's House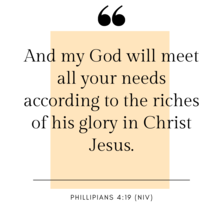 Thank you for your faithfulness in continuing to give to the Lord's work through Father's House.  I know it is a very difficult time for many.  We must continue in faith to claim the promises of II Corinthians 9:10 (NIV)  "Now he who supplies seed to the sower and bread for food will also supply and increase your store of seed and will enlarge the harvest of your righteousness."  And Philippians 4:19 (NIV) "And my God will meet all your needs according to the riches of his glory in Christ Jesus."

Though we all are trusting the Lord each day for health, finances, and the future, our concern is also for South Africa and Romania, where we have orphaned and abandoned children in two-parent Christian homes.  If you sponsor a child through Father's House (CAIRD), please pray doubly hard for that child at this time that they would be protected and cooperative, and able to continue studies from home.  And that they also will learn to trust God with their future.

Debbie, our National Director in South Africa requests prayer for our Moms raising the children whom you sponsor.  They are fearful of the future.  South Africa has been downgraded economically so that the rand to dollar ratio is concerning, and once the lockdown is over they don't know how they are going to recover.  Debbie doesn't believe the statistics we hear are accurate coming out of South Africa, as their testing and reporting procedures are behind. With the overwhelming number of people in that country who are HIV positive, and those with tuberculosis , this pandemic is even more impactful.  

Alinda, our National Director in Romania is also concerned for our families.  Some of our foster parents are retired folks who are at greater risk of infection.  Alinda and Chris are cramped in a very small apartment with their two teenage sons.  They worry as well for her elderly parents in Toronto.   

Blessings to all,
Stephen Pike, Executive Director 
Message from the Executive Director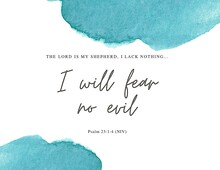 March 21, 2020
Dear Friend of Father's House,
In these difficult times, let God's Word bolster your faith and give you confidence in our Lord Jesus Christ.  Here are two of God's richest promises:
 

Psalm 23:1-4 (NIV)

The Lord is my shepherd, I lack nothing. 

He makes me lie down in green pastures, he leads me beside quiet waters,

he refreshes my soul. 

He guides me along the right paths for his name's sake. 

Even though I walk through the darkest valley, I will fear no evil, for you are with me; your rod and your staff, they comfort me.

 

Lamentations 3:19-26 (NIV)

I remember my affliction and my wandering, the bitterness and the gall.

I well remember them, and my soul is downcast within me.

Yet this I call to mind and therefore I have hope: (italics mine)

Because of the Lord's great love we are not consumed, for his compassions never fail.

They are new every morning; great is your faithfulness.

I say to myself, "The Lord is my portion; therefore I will wait for him."

The Lord is good to those whose hope is in him, to the one who seeks him;

it is good to wait quietly for the salvation of the Lord.

 

I just want to say a hearty "Thank you" for staying the course in your support for missions: ours and others whom you support in prayer and financial giving.  I know how difficult it is when times are so uncertain. 

May God bless you and keep you strong in Him,                                             

Stephen Pike, Executive Director
Christmas 2019 Newsletter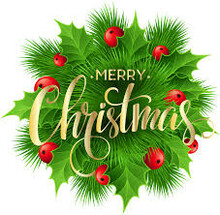 Click here for the Christmas E-Newsletter.
June 8 - Cycle the Foothills for Father's House
Upcoming Event - June 8, 2019. This event is fast approaching! Go to https://cfh2.com for more details.
Father's House South Africa Christmas Party 2018
Merry Christmas and Happy New Year from our Father's House South Africa families! Video taken at the annual FH SA Christmas Partywith gifts contributed by a local South African church. Look at those happy faces!!!
Christmas 2018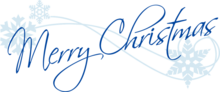 Click here for our Christmas 2018 e-newsletter. 
ROMANIA 2018 VIDEO UPDATE!
Three families share their stories of pain, love and redemption...
New Director Starting August 1 in Romania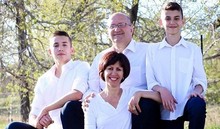 A Romanian couple, Chris and Alinda Rusu came to Canada 20 years ago to make a life for their family.  Both husband and wife were university educated and held high level positions, earning a good living.  But Christ saved them and changed their whole direction in life. No longer are they chasing the dollar.  Now they are following God's leading to go back to Romania and serve Him through Father's House International. 
They come with a wealth of experience in marriage counseling, prayer and healing. Their ministry is vital for children who have been neglected and abandoned before coming to our Father's Houses.  Alinda will be able to share and care for our moms who raise these children and teens day in and day out.  She is mother to two grown children (and grandchildren!), and two teen boys.
We are excited about the solid, spiritual and emotional support this couple can provide for our Father's House parents. We invite you to participate in their life and service by contributing monthly toward their support.  Please use the Donate  button to choose your preferred method of charitable giving, and apply your gift(s) to: Romanian National Director
We do appreciate your support in order to help the Rusu family follow God's leading in their lives! God bless you with the unlimited riches of Christ. 
20 Years of Father's House International (CAIRD) Making a Lasting Difference in Children's Lives!
To help us in our vison of "Orphans no More" you can start your $45 monthly sponsorship of a Father's House child by clicking here and write "Child Sponsorship" in the message box. Any amount helps. Thank you!