Walking to Make a Lasting Difference in Orphans's Lives—Like Little Londiwe's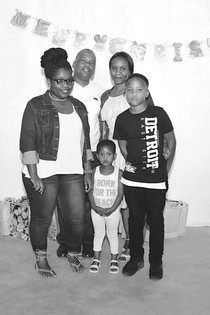 On June 16th, 2018, several supporters tightened up their laces and walked up to 8km in Rollyview AB for the Global Care A Thon annual walk to raise money for children in India, Mozambique, Romania and South Africa.
On behalf of the Father's House International board, our families and children in South Africa and Romania we want to extend our most sincere thank you to each and every one of you who walked, raised support or volunteered for this event.  Your support is making tangible impacts in the lives of the children!
Melody Babin, our South Africa Liaison, shared a touching story at the Walk-a-Thon on just how much little lives—like Londiwe's* from South Africa—are being drastically changed with the help of our supporters:
I want to share with you today about our newest child in South Africa.  Her name is Londiwe.  She is five years old. Londiwe was placed in an orphanage when she was two years old.  The social workers involved knew absolutely nothing about this child.  Not who her parents were, not her background, not even her name. Londiwe was a very sad and reserved child.  She never spoke, she didn't laugh, she didn't dance, she didn't play with the other children in the orphanage, she basically just kept to herself. Her reserved personality made it hard to find a family to place Londiwe with and she stayed in the orphanage for another two years. 
In 2017 a new family, the Ngcobo family, joined the Father's House team and expressed a sincere interest in bringing an orphaned child into their family.  They are a husband and wife who are passionate about helping orphaned and abandoned children.  They have two biological children, a 16-year-old daughter and a 10-year-old son—both of whom were very excited at the thought of having a new sibling join their family.  The social workers felt that the Ngcobo's unique set of skills might be a good fit for little Letho.  After a number of preliminary visits with Londiwe and the Ngcobo family, Londiwe spent the Christmas break at the Ngcobo home to help her get to know the Ngcobo's. To everyone's surprise, Londiwe flourished in this home environment;  she came out of her shell and was singing and dancing and even speaking. 
My favorite part of this story is that when the social worker called to see how things were going, Mrs. Ncobo said, "Why don't you ask Londiwe yourself?"  The social worker was confused and asked, "How will I do that, Londiwe doesn't speak?"  The social worker was in complete shock when Londiwe came on the phone and spoke with her for the first time.

I love this story because it illustrates so beautifully the power a loving family has on a child.  It's more than just a benefit, I would argue that it's as vital to a child's development and well being as food, water and shelter.  Love and attention lifted Letho's spirit and countenance.  When I think of Londiwe's transformation I think of the verse in Psalms 30:11-12  that says:

 

You have turned my mourning into dancing for me;

You have taken off my sackcloth and clothed me with joy,

That my soul may sing praise to You and not be silent.

O Lord my God, I will give thanks to You forever.

 

And today I want to thank each of you for the work you do here, raising money to make miracles like what we've seen happen in Londiwe's life possible.  Without your generous support, nothing we do in South Africa and Romania would be possible.

*Name of the child changed to protect her identity
Can We Go to Toys R Us?!
Teaching Our Kids The Importance of Caring for Others
Can we go to Toys R Us?  Can I play on my tablet?  Can you download that new game?  Can I have some gum?  Can I watch TV?  Can I go to my friend's house?  Can I have a snack?  Can I go to grandma's House?  Can I have a new Minecraft shirt?  Can I have a new bike?  Can we go swimming?
CAN I….CAN I….CAN I…..as a mother of a five year old I hear those two words A LOT!  It's not unusual that I would hear all of the requests above in the same hour!  Life in Canada provides my son, Justus, with lots of opportunities for fun.  As a result, Justus can be very focused on himself and all the great "stuff" he wants to buy and do.  At the same time, Justus is a very caring and compassionate child.  When he hears about hungry children in other countries or homeless people here in Canada his solution is always very simple……"just give them some of our money mom". 
A few years ago we travelled as a family to visit the Father's House families in South Africa.  It was a great opportunity for Justus to see how children live in other parts of the world.  It wasn't long after we returned home however, that he was consumed in his ME! ME! ME! centered Canadian life, forgetting all about the need he saw in South Africa.  We knew we had to flame the fire that had been ignited in his heart to help others.
Mission trips are not possible for our family every year so we work hard to get Justus involved in supporting mission work from home.  We have been involved in a number of fantastic projects, my favorite one however is the annual Global Care Walk A Thon.  It's a 6.5 KM walk just outside of Edmonton.  The proceeds from the walk go to three organizations that help children in need, Calcutta Mercy Ministries in India, SAM Ministries in Mozambique and CAIRD in Romania and South Africa.
During the months leading up to the walk a thon, Justus shares the vision of the event with his friends, family and neighbors and asks for their support…who can say no to a passionate and cute 5 year old!?  The day of the walk is a great day of fun and fellowship for everyone, and really family friendly.  There is a delicious free lunch (no hot dogs here folks……..chicken, roasted potatoes, fresh fruit, ice cream….mmm my mouth is watering!), live music, speakers from the ministries share what's new on the field, a jumpy castle, as well as lots of games and activities for kids.  It's a day jam packed with fun….AND we're helping children in need AND teaching our son an important lesson about caring for others.  It doesn't get much better than that for us!
How do you teach your kids about caring for others?  We would love to hear from you.  Drop us a line at info@caird.ca
Melody
P.S. We would love for you to join us this year at the 40th annual Global Care Walk A Thon.  Everyone is welcome!  Please call or email the CAIRD office if you would like more information about getting involved in this fantastic event.  You can also check out the Global Care A Thon Mission facebook page at:  https://www.facebook.com/globalcareathonmission?fref=ts
Looking Back on a Trip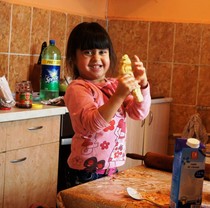 It will be six years ago this summer that I had the opportunity to go on a missions trip to Romania and see first-hand how God is using CAIRD to impact orphans lives.

While the men worked on building projects, my sister Susan and I had the privilege of meeting with a few families who had taken in children with Father's House.  It was heart-wrenching to hear the stories of where these children came from.  These children were scarred and they needed help.  God's love shone through these moms and dads who took these children in and their love and compassion for them was evident.  These children who had no hope now live in a home with a loving mom and dad and siblings and are being taught about a Heavenly Father who loves them and cares for them and will never abandon them.

God's love and compassion also shone through Peter and Haley and we left with a love and respect for them and the work God has called them to do in Romania.
Shirley Given - CAIRD volunteer
South Africa: 800 Children Orphaned Every Day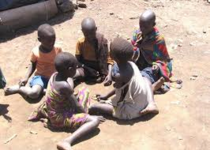 Each year that I travel to South Africa I come home with a renewed vision and excitement for how God wants to use CAIRD to transform children's lives in South Africa.  The process often moves slower than I would like it to but I always see God's hand and provision in the process.
For many years CAIRD was challenged to find two parent Christian families within the Zulu culture who had a calling and passion to care for orphaned and abandoned children.  We had a handful of wonderful committed families who were making a world of difference in their children's lives.  The need in South Africa however was great and we knew there were still millions of children in desperate need of a family.
There are an estimated 3.7 million orphans in South Africa, about half of whom have lost one or both parents to AIDS; and 150,000 children are believed to be living in child-headed households.
South Africa has the largest number of people infected by HIV in the world, and it continues to be the country hardest hit by this overwhelming disease.
Research indicates that 800 children in South Africa are orphaned every day.
About three years ago, as a board, we brought our challenge of finding suitable families before God and asked him to show us His will and His plan for CAIRD's work in South Africa.  After much prayer and research we felt God telling us to push forward, there was much more work for CAIRD to do.  So we rolled up our sleeves, continued to pray and God has been working miracles and making the way clear ever since.
Over the past three years God has brought a powerhouse team of South African staff and volunteers to advance the ministry in South Africa.  The team consisting of tutors, children's ministry workers, administrators, social workers, adoption experts, community development specialists, pastors, private investigators, photographers and the list goes on, have caught hold of CAIRD's vision and have been working hard to strengthen the ministry.  Each month I get an update on how the ministry is going, and each time I am in awe of how God is drawing people together to sow into the lives of our precious children, who once were discarded as worthless.
The most exciting news for me is that our national director, Debbie West, is currently working with a number of two parent Christian families who feel that God has placed a calling on their lives to love and care for orphaned and abandoned children!  For me this is a tremendous answer to prayer.  It's the first step in allowing us to rescue more children in need.  We can see growth on the horizon.
Do you have a passion to help orphaned and abandoned children?  We are always looking for people to partner with us in various capacities to help with CAIRD's work.  To find out more about how you can get involved (small or big) you can call the CAIRD Edmonton office (780-439-5510). 
Remember the question isn't, "Am I qualified to lead?" It's "Am I willing to serve?" God qualifies those who are willing to serve! 
Melody
'Tis the Season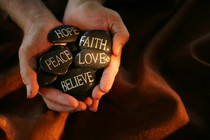 December is almost upon us and we have witnessed the leaves on the trees change and soon we will be witnessing more of the white stuff falling from the sky. It's the time of the year we as Christians reflect back on the birth of our Saviour and ultimately the gift that Jesus gave us on a cross at Calvary some 33 years later. Jesus' life brought us the New Covenant and a new arrangement for our relationship with God but that Covenant required sacrifice. The ultimate sacrifice Jesus made by giving his life so that you and I have the hope of heaven. Mary and Joseph made a sacrifice in raising a child that was not totally theirs. We make sacrifices at this time of year by exchanging gifts with our friends and family.
As I contemplate Mary and Joseph's sacrifice and ultimately Jesus' sacrifice I don't see them so much as a gift exchange but more a gift that cannot be returned in kind. I don't believe Mary and Joseph's giving Jesus a loving home to grow up in was done with the intent that they would get something in return, nor do I believe that Jesus going to the cross was a gift he gave in expectation of getting something of equal value in return.
This Christmas I am challenged to give a gift without expecting to receive anything in return. It may be preparing or serving a meal for someone who is experiencing homelessness. It may be finding a needy family within my church and blessing them with some Christmas gifts. I may give something extra to my sponsor child. I may do one of these or do all three.
This year at CAIRD we have started a gift guide in order to provide an opportunity for our supporters to do something more for our families. These families are sacrificing by giving a home to orphaned and abandoned children. Please click the link below and consider donating something extra this year. View our current campaigns tab to send something special this Christmas.
Thank you all for being a blessing and may the Lord bless you greatly this year.
Tyler
Faith, Hope and Love …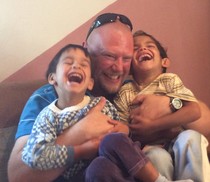 Hello friends of CAIRD!
My Name is Tyler Neilsen and I am the new executive director for CAIRD. Recently I visited Romania where I was able to spend some time with the families on their annual retreat. I was also able to spend some time with Peter (CAIRD's Founder). In short it was a quick snapshot of the great things that the Lord is doing there. While there I was reminded of the verse in 1st Corinthians 13:13 "And now these three remain: faith, hope and love, but the greatest of these is love."
FAITH is at the centre of the work that CAIRD is involved with in Romania and it was immediately evident. Shortly after landing and clearing customs our group was lead in prayer by a young man who prayed with passion and wisdom beyond his years. In the first "official" meeting with the families that were present for the retreat, their faith in action was more than evident. I saw them worship with passion and pray with conviction with and for each other like only people with a true relationship with Jesus and His love flowing through them can do.
During the many meetings throughout the weekend together I saw was more and more evidence of the common HOPE we all share. It became very clear to me during the Sunday morning service as we were worshiping together. Some songs had a familiar tune but the singing was in Romanian. I may not have understood the words that were being sung but I could understand the Spirit in which it was being sung. In that moment on Sunday morning I was reminded of Revelation 7:9-10 where every tribe and tongue were singing praise to our God. We all share the common HOPE of one day being with the ONE who is worthy of all our praise.
My trip to Romania was very fast and I am already looking forward to the next time I am able to be with my new friends there. Although my time there was short one of the things that sticks out in my mind the most is the LOVE that I saw there. Much of my time was spent with the fathers and it was easy for me to see the LOVE that they had for their wives and kids. We all worked together to decide on the story we wanted to tell and it was a resounding theme of LOVE. It did not matter if the group was playing volleyball, soccer, eating a meal together, or if it was one of the teaching times, LOVE was at the centre of all that they did. I was also able to visit a handful of our families in their homes and to see the kids interact with their mothers and fathers there. It was like seeing Christ's hand and feet extended. The children that we have the privilege of ministering to LOVE their families and their families LOVE them!
It is my sincere hope that you will be able to one day experience these three for yourself. If you have not been to one of our ministry sights yet and have interest in going please don't hesitate to contact me and ask how you can be more involved. I myself am looking forward to more sharing of FAITH, HOPE, and LOVE!
Blessed to be a blessing,
Tyler