Our History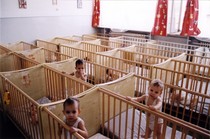 The start of Children's Aid International Relief and Development (CAIRD) was God's vision placed on the heart of CAIRD's founder, Peter M, in the early 1990's.
After he viewed first hand the pain and brokenness of children abandoned in Romanian orphanages, Peter knew that he had to commit his life to making a difference in the lives of these children 'one child at a time'.
CAIRD officially came into being in 1996, and in 1997 we received charitable status from Revenue Canada. That year Peter and his wife Haley moved to Romania for four months and began work in the city of Medias, Romania.
Initially, CAIRD worked in orphanages but we soon realized that this setting was not the best for the children. So, in December 1999, CAIRD opened our first "Father's House" which is a term CAIRD uses for an approved home for orphans.
iN 2016 the Trade Name:  Father's House International (or FHI) was registered in Alberta, Canada.   
Today, all of Father's House children are living in Christian family homes with a mother and a father.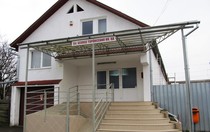 In 2004, CAIRD purchased a partially finished industrial building which we have converted into a multi-purpose facility. It has large and small meeting rooms, a kitchen and some office space. This building is rented out for training Christian leaders and holding interdenominational conferences as well as serving as a gathering place for Father's House families and providing office space for our Father's House staff.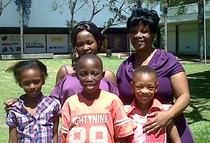 Also in 2004, CAIRD started work in South Africa in Bhekulwandle, near Durban, South Africa. South Africa is facing a major crisis due to the growing number of orphans created by the African AIDS epidemic. Many families here are single parent families, and when this parent becomes too ill to care for the children, the children are sent to live with relatives. If no relative is able to care for them, then they have nowhere to go. Many of these orphans have lost mothers, grandmothers, aunts and siblings to AIDS.
CAIRD, now called Father's House International, currently has five Father's House families in South Africa.