Staff Sponsorship ($50 - $200 Canadian)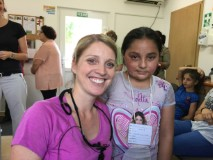 Staff sponsorship allows Father's House to hire key staff members as part of our team rescuing, raising and caring for orphaned and abandoned children. A specific staff member will be assigned to you, and we encourage you to get to know them through email, letters, cards, gifts and updates. A staff sponsorship is $200, but you can partially sponsor for $50, $100 or $150. For further information please contact us.
Staff needing sponsorship:
Father's House parent in South Africa

New Father's House parent in Romania
Please note that if there are no staff members listed above, then all Father's House staff are currently sponsored. Would you consider becoming a monthly partner and contributing to our general fund, which covers operational costs including things like utilities, transportation, and training. As a monthly indirect sponsor, we will make you aware of the next available opportunity to sponsor a staff member.