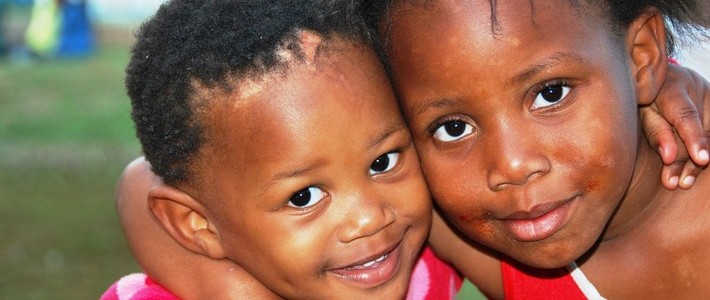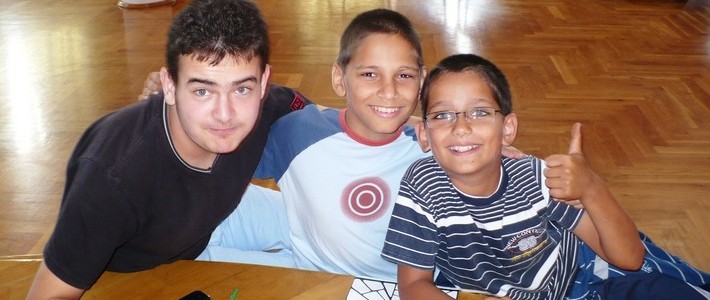 Faith, Hope and Love …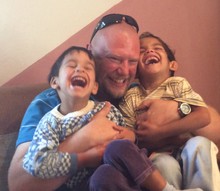 Hello friends of CAIRD!
 My Name is Tyler Neilsen and I am the new executive director for CAIRD. Recently I visited Romania where I was able to spend some time with the families on their annual retreat.  I was also able to spend some time with Peter (CAIRD's Founder).  In short it was a quick snapshot of the great things that the Lord is doing there.  While there I was reminded of the verse in 1st Corinthians 13:13 "And now these three remain: faith, hope and love, but the greatest of these is love."
 FAITH is at the centre of the work that CAIRD is involved with in Romania and it was immediately evident.  Shortly after landing and clearing customs our group was lead in prayer by a young man who prayed with passion and wisdom beyond his years.  In the first "official" meeting with the families that were present for the retreat, their faith in action was more than evident.  I saw them worship with passion and pray with conviction with and for each other like only people with a true relationship with Jesus and His love flowing through them can do.
 During the many meetings throughout the weekend together I saw was more and more evidence of the common HOPE we all share.  It became very clear to me during the Sunday morning service as we were worshiping together.  Some songs had a familiar tune but the singing was in Romanian.  I may not have understood the words that were being sung but I could understand the Spirit in which it was being sung.  In that moment on Sunday morning I was reminded of the verse in Revelation 7:9-10 where every tribe and tongue were singing praise to our God.  We all share the common HOPE of one day being with the ONE who is worthy of all our praise.
 My trip to Romania was very fast and I am already looking forward to the next time I am able to be with my new friends there.  Although my time there was short one of the things that sticks out in my mind the most is the LOVE that I saw there.  Much of my time was spent with the fathers and it was easy for me to see the LOVE that they had for their wives and kids.  We all worked together to decide on the story we wanted to tell and it was a resounding theme of LOVE.  It did not matter if the group was playing volleyball, soccer, eating a meal together, or if it was one of the teaching times, LOVE was at the centre of all that they did.  I was also able to visit a handful of our families in their homes and to see the kids interact with their mothers and fathers there. It was like seeing Christ's hand and feet extended.  The children that we have the privilege of ministering to LOVE their families and their families LOVE them!
 It is my sincere hope that you will be able to one day experience these three for yourself.  If you have not been to one of our ministry sights yet have interest in going please don't hesitate to contact me and ask how you can be more involved.  I myself am looking forward to more sharing of FAITH, HOPE, and LOVE!
 Blessed to be a blessing,
 Tyler