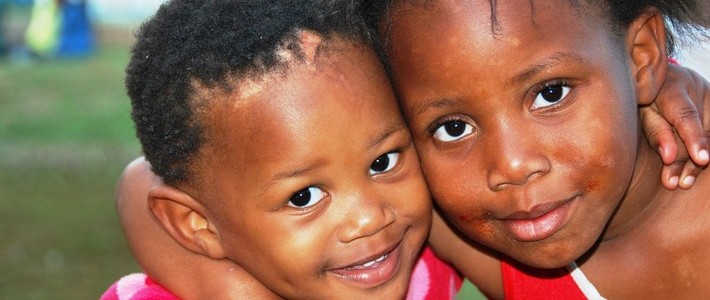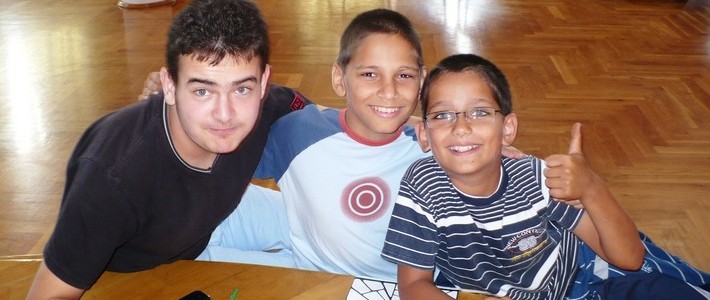 2015 - New Start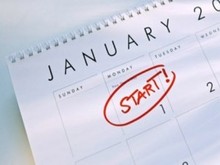 We counted down… there were fireworks… And we were given a New Year to achieve some great things for Gods kingdom.  With newness and excitement we look forward to what is going to be a great year for CAIRD.
As I look ahead this year there are quite a few things that excite me!
First off, I look forward to a renewed vision.  This year the board, our national directors from South Africa and Romania and I are going to work towards creating a clear and concise vision for our collective future.  This renewed vision will empower us to see God do many great things for His kingdom for as many years into the future as He gives us.
Next I am excited to hear and see what our two national directors have planned for growth with regard to new families and ultimately more orphans being placed into two parent families.
And on the topic of growth, I am also looking forward to seeing how our Father's House children grow this year.  Grow in their relationship with God, grow in their studies, and for some grow into contributing adults.
Lastly, I am excited to see how the Lord will grow our leadership team here in Canada as well as the fields we are involved with.  Our faith is being stretched to what we feel God is calling us to this year but we are confident that our God is great and able and willing to meet the need that is in front of us.  We believe our hearts are growing as he reveals His heart to us!
God has many more things in store for us this year! The great thing about working in God's kingdom is He chooses to partner with us to achieve His will.  With that in mind there are some opportunities for you to get involved.  We are looking to expand CAIRD's board.  If this is something that may interest you please contact me at the CAIRD Edmonton office (780-439-5510) so we can talk about that possibility.  Also to grow to the point where we would be able to place more orphan children we will need more monthly partners.  If you know someone who may be interested in one of our monthly partnership opportunities please have them contact the office here in Edmonton so we can partner with them immediately.
What excites you about 2015?
Drop me a line.  I would love to hear from you!
Tyler
'Tis the Season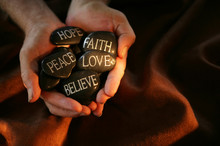 December is almost upon us and we have witnessed the leaves on the trees change and soon we will be witnessing more of the white stuff falling from the sky. It's the time of the year we as Christians reflect back on the birth of our Saviour and ultimately the gift that Jesus gave us on a cross at Calvary some 33 years later. Jesus' life brought us the New Covenant and a new arrangement for our relationship with God but that Covenant required sacrifice. The ultimate sacrifice Jesus made by giving his life so that you and I have the hope of heaven. Mary and Joseph made a sacrifice in raising a child that was not totally theirs. We make sacrifices at this time of year by exchanging gifts with our friends and family.
As I contemplate Mary and Joseph's sacrifice and ultimately Jesus' sacrifice I don't see them so much as a gift exchange but more a gift that cannot be returned in kind. I don't believe Mary and Joseph's giving Jesus a loving home to grow up in was done with the intent that they would get something in return, nor do I believe that Jesus going to the cross was a gift he gave in expectation of getting something of equal value in return.
This Christmas I am challenged to give a gift without expecting to receive anything in return. It may be preparing or serving a meal for someone who is experiencing homelessness. It may be finding a needy family within my church and blessing them with some Christmas gifts. I may give something extra to my sponsor child. I may do one of these or do all three.
This year at CAIRD we have started a gift guide in order to provide an opportunity for our supporters to do something more for our families. These families are sacrificing by giving a home to orphaned and abandoned children. Please click the link below and consider donating something extra this year. View our current campaigns tab to send something special this Christmas.
Thank you all for being a blessing and may the Lord bless you greatly this year.
Tyler
Faith, Hope and Love …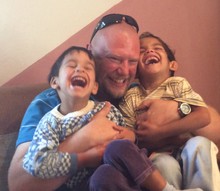 Hello friends of CAIRD!
My Name is Tyler Neilsen and I am the new executive director for CAIRD. Recently I visited Romania where I was able to spend some time with the families on their annual retreat. I was also able to spend some time with Peter (CAIRD's Founder). In short it was a quick snapshot of the great things that the Lord is doing there. While there I was reminded of the verse in 1st Corinthians 13:13 "And now these three remain: faith, hope and love, but the greatest of these is love."
FAITH is at the centre of the work that CAIRD is involved with in Romania and it was immediately evident. Shortly after landing and clearing customs our group was lead in prayer by a young man who prayed with passion and wisdom beyond his years. In the first "official" meeting with the families that were present for the retreat, their faith in action was more than evident. I saw them worship with passion and pray with conviction with and for each other like only people with a true relationship with Jesus and His love flowing through them can do.
During the many meetings throughout the weekend together I saw was more and more evidence of the common HOPE we all share. It became very clear to me during the Sunday morning service as we were worshiping together. Some songs had a familiar tune but the singing was in Romanian. I may not have understood the words that were being sung but I could understand the Spirit in which it was being sung. In that moment on Sunday morning I was reminded of Revelation 7:9-10 where every tribe and tongue were singing praise to our God. We all share the common HOPE of one day being with the ONE who is worthy of all our praise.
My trip to Romania was very fast and I am already looking forward to the next time I am able to be with my new friends there. Although my time there was short one of the things that sticks out in my mind the most is the LOVE that I saw there. Much of my time was spent with the fathers and it was easy for me to see the LOVE that they had for their wives and kids. We all worked together to decide on the story we wanted to tell and it was a resounding theme of LOVE. It did not matter if the group was playing volleyball, soccer, eating a meal together, or if it was one of the teaching times, LOVE was at the centre of all that they did. I was also able to visit a handful of our families in their homes and to see the kids interact with their mothers and fathers there. It was like seeing Christ's hand and feet extended. The children that we have the privilege of ministering to LOVE their families and their families LOVE them!
It is my sincere hope that you will be able to one day experience these three for yourself. If you have not been to one of our ministry sights yet and have interest in going please don't hesitate to contact me and ask how you can be more involved. I myself am looking forward to more sharing of FAITH, HOPE, and LOVE!
Blessed to be a blessing,
Tyler